The easy-to-use support tank build, letting your allies gain more Exp
Build Path


Dazzling Gleam
Damage. (+)Slow (first hit).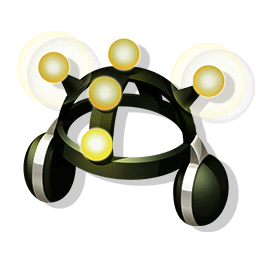 Exp. Share
Passively gain EXP every second while you have the lowest level on your team. However, you forfeit any EXP you'd normally gain when assisting teammates against wild Pokemon.
Stat Boosts
HP
+560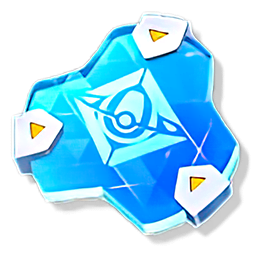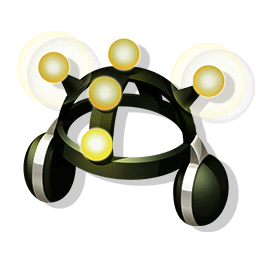 MS
+10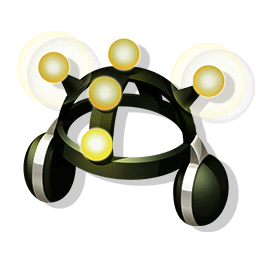 Sp. AD
+39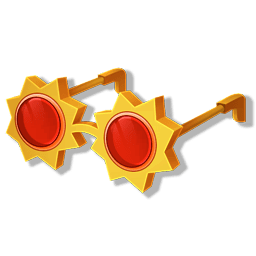 Guide
Wigglytuff's basic macrogame guide.

- Wigglytuff's passive is a good tool to pressure an enemy not to attack you, since if they do, they will be forced to walk towards you, letting your teammates attack them. you will be able to tell if you have your passive based on the pink circle under Wigglytuff.

- Wigglytuff is one of the tankiest Pokemon in the entire game, this moveset maximizes the use of her amazing Crowd Control and amazing debuffs.

- In the early game, you only need to help your partner in the lane. take Pound for the damage and secure farm from the enemies with it. You only need to level up to lvl 4 to get sing, as it is Wigglytuffs main powers spike.

- Stay close to your lane partner as much as possible, making sure you keep them well-fed and protected.

- If you chose to fight early on, don't try to attack an enemy in their goal unless you are with your jungler, as Wigglytuff struggles to do enough damage to break through their shields. However, you can stun the enemies long enough so that you and your partner can score small amounts of points before running away.

- If you have been ganked, Sing is a very effective tool to disengage and run back to your goal, so don't waste it.

- Before the bees arrive for the second time (7:20), make sure you are at least lvl 6. Dazzling gleam is a very good move to secure farm and maybe even secure getting Knockouts.

- During the downtime in between the main objectives, keep farming while sticking to your lane partner. Always try to look for medium-sized goals since Wigglytuff is very good at scoring.

- Right before Drednaw (7:00), make sure you have your Unite move ready in case a teamfight breaks out.

- Wigglytuff's Unite move is one of if not the best Unite move in the game. use it in the middle of a fight to save and strengthen your team. if you use this at the right time, your team will have a much higher chance of winning. Use it to shield your team from a lot of damage.

- After all that, keep a lookout for any teamfights that might occur. If there is a teamfight in the top lane, go there if you can to support your allies.

- Build:
Buddy Barrier is a good option for Wigglytuff. It further
increases your shielding, and can potentially save your
teammate's life in an important fight.
Exp. Share is important to keep your teammate strong,
especially if they're a late-game monster like Gardevoir or
Garchomp.
In the last spot, I picked Choice specs for extra damage, but
you can go with your personal preference. Some good items
are Aeos Cookie, Score Shield, and Focus Band.

You can pick whichever battle item you are comfortable with. I
recommend Slow Smoke for the extra CC and damage
reduction. Other good battle spells are Eject Button, Potion,
and Goal getter.
Works Well With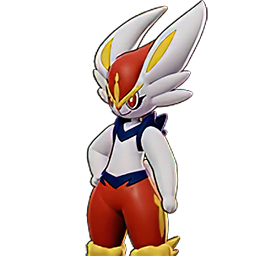 Wiggyltuff can provide Cinderace with easy protection in the early game while keeping him well fed. The Def. reduction on Wigglytuff's sing and all her slows combined can give Cinderace everything he needs to shred through the enemy team.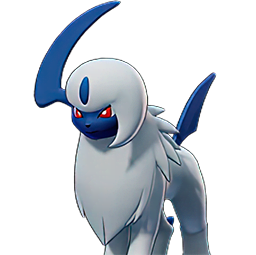 Along with keeping Enemies in place to give Absol an unfairly easy gank, Wigglytuff can also combo hers and Absol's Def. reduction to make tanks look like pillows. Her Def. reduction also causes Absol's Night Slash+ to recover more health.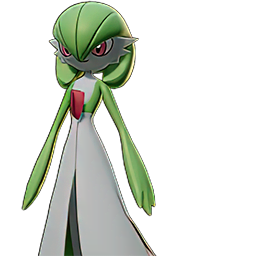 Wigglytuff can easily defend Gardevoir in the early stages of the game while giving her all the farm that she needs. Gardevoir can often struggle at hitting her powerful skillshots and can benefit a lot from Wigglytuff's CC. Sing is one of the best moves a Gardevoir could want on her team, additionally, the Sp.Def. reduction on sleeping enemies turns her mind bombs into psychic nukes.