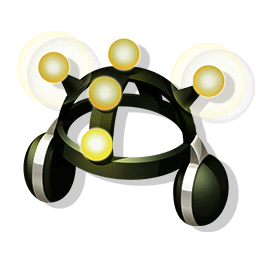 Exp. Share
Passively gain EXP every second while you have the lowest level on your team. However, you forfeit any EXP you'd normally gain when assisting teammates against wild Pokemon.
In-game description: While the Pokémon has the fewest Exp. Points on its team, it gains 2 Exp. Points per second. However, it will no longer receive shared Exp. Points when its teammates defeat a wild Pokémon.
HP
16 -> 160 (lvl 20)
Maximum Health Points. [Estimated max value]
Movement Speed
0 -> 10 (lvl 20)
The speed of traversing normal terrain. [Estimated max value]
Bonus Passive Experience
2 -> 4 (lvl 20)
Receive bonus experience every second when you're the lowest-leveled Pokémon.