A good build for ganking, defending an pushing.
Stat Boosts
AD
+38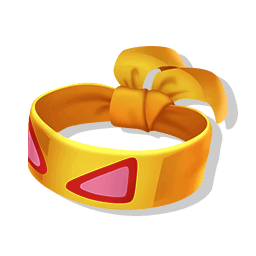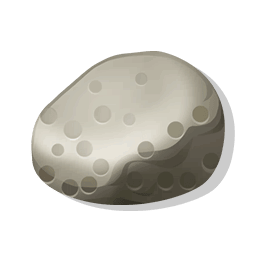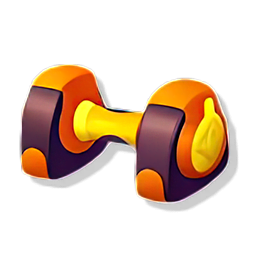 AS
+5%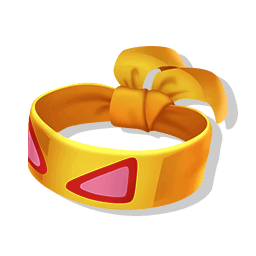 MS
+80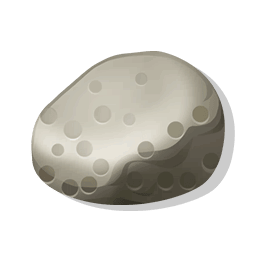 MS OOC
+20%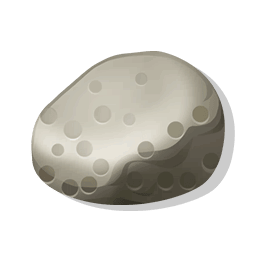 Bonus Attack Damage On Hit
Attack Damage (Upon Goal)
Guide
Garchomp is a pokemon that can become a living killing machine and a tanky one. But this aplies only to Garchomp an somewhat to Gabite so your primary objective it's evolving as soon as possible.

----------------------------------Lane Pick--------------------------------------

Why jungle? Well, as I said before, Garchomp needs to level up ASAP to at least deal substantial damage so jungle it's your best pick. If one of your teammates took your jungle, well, you can still go any lane and scratch some XP there until you become Gabite.

--------------------------------How to play-------------------------------------

Early game (Level 1-5)

Your first choice is Sand Attack, this will help you farm quickly at the beginnig. Once you cleared the jungle you should be at level 5. Pick Dragon Rush for extra mobility and a way to move enemies away from your goal. At this point you can try to sneak 16 points to boost your Attack Weight and helping your teammates if they're being pushed, this is somewhat risky since you can get killed easily so do it smart.

Once the lane is safe, score and go back to farming, Start by the four Corphish in the central area the go back to your jungle. Invading the enemy's jungle can get you killed if they have a good jungler or they see you.

Mid game (level 7-9)

Once you farmed/ganked enoug, have level up to level 7 and learn your second move you can start dealing serius damage. Pick Dragon Claw, it teals good damage and can stun opponents if you combo it with Dragon Rush. This combo is especially usefull if the enemies are sitting in their base to get them out and killing them easily or against Rotom if the enemy team stole it. (I will refer to this combo as "The Hook")

Try ganking more aggressively and pushing the enemies away from your goal if they're trying to score or move them near your teammates with The Hook to finish them off if they're escaping.

Once Drednaw and Rotom spawn you should think wich one is more important to get first. Drednaw is good if your team is on level disadvantage, but only if the bottom lane is empty so you can kill it fast and without risk of being stolen. Rotom in the other hand, it's only safe if the top lane have number advantage or the enemy team is away to score as many points as possible.

Late game (9+)

This is your chance, this is the time you can start the rampage. Garchomp hits harder, faster and better that any of his previous evolutions plus his Unite Move, one of the best to kill big gropus, specially if they don't expect it. Gank the lane which needs it the most. You don't need to farm as much as the beggining, but it may be necessary if you keep dying but don't focus on it that much, you gain more experience by killing enemies or drednaw.

Repeat until Zapdos appears. Don't attack him unless it's safe, a sneaky Unite Move can turn the tables and make you loose the game so first check if there is any enemy around, specially Cinderace, Aegislash and Dragonite since they can last hit Zapdos easily. If you lose Zapdos try Hooking the enemies away and using your Unite Move the so they lose time.

---------------------------------Item Choice------------------------------------

Muscle Band: This item is a must, it will make your bassic attacks, wich are your main source of damage, deal even more damage.

Float Stone: This item is useful to clean the jungle, move around and ganking faster, plus the added damage.

Attack Weight: This is pretty good. It gives you permanent attack wich will boost your basic attacks, but only if you manage to score. Try scoring in stacks of 10-20.
You can replace this with a Razor Claw, Scope Lens or Buddy Barrier depending on your playstyle..

X Attack: Just a boost to your attacks. Useful if there's a tank on the enemy team or a large group.
You can replace this with X Speed or Scape Button.

-------------------------------Pros and Cons-----------------------------------

Pros:
High base damage output.
Great movement.
Crowd Control with Hooks

Cons:
Depends on scoring to maximize damage.
Even if Garchomp is bulky, you can get killed really quick if not careful.