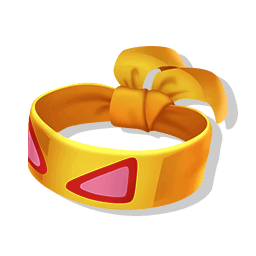 Muscle Band
Basic attacks do more damage the more HP the opponent has.
In-game description: When basic attacks hit, the damage is increased by 1% of the opposing Pokémon's remaining HP.
Attack Damage
1 -> 10 (lvl 20)
Damage dealt by basic attacks.
Basic Attack Speed
0% -> 5% (lvl 20)
The speed at which a Pokémon can reapeat its basic attack.
Bonus Attack Damage On Hit
1% -> 3% (lvl 20)
Basic attacks deal an additional percentage of the target's remaining health.