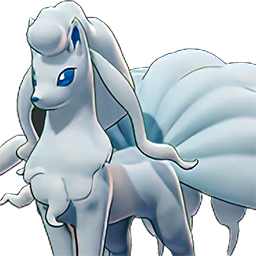 Fox in Socks Alolan Ninetales - Savvy7
Updated Nov 9, 2021
Freezy breeze made these three free fleas freeze (Not spam)
Stat Boosts
HP
+400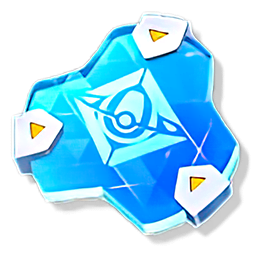 Sp. AD
+69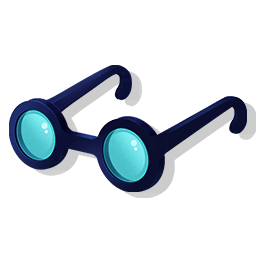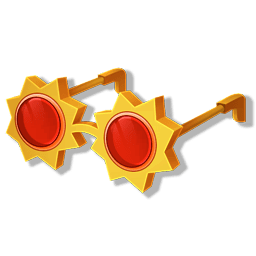 Sp. AD %
+7%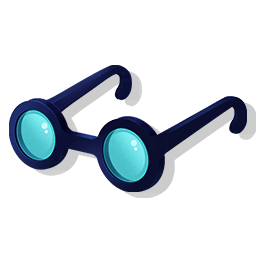 Guide
This build is meant to maximize Ninetails's freezing and surprise offensive potential. Since sleeping moves are now heavily nerfed, this will probably become more important.

Your goal with this build is to stop opponents from escaping and deal high amounts of damage quickly. Therefore you should try lure opponents out towards your side. As long as you manage to stay equally evolved and don't score your goals, this should happen soon and often, especially at lower ranks and because of how many people run score shield now.

In the beginning of the game, if the opponents go on the offensive before you have avalanche, don't worry. Try to catch as many opponents as you can in both powder snow and and icy wind. This should be enough to freeze them. Then, along with your partner, deal damage quickly. If they came all the way to your goal, they won't escape. Once they are dead, score quickly before they come back.

Once you unlock avalanche, use the wall to cut off escape. I think this move is better than dazzling gleam in this case because it freezes more, and can trap opponents and deal more damage. Since you're playing a more cautious offense, Avalanche's second effect will be avoided far less often.

The best part of this build is the Avalanche-Blizzard combo. Once you unlock this, no one will be able to escape. Use Avalanche to create a wall behind opponents, then Blizzard to deal damage, slow the opponents, deal more damage, push them into the wall, and deal more damage again. After this, your opponent will have lost a good amount of health and will definitely be frozen. It won't be hard to kill them quickly. If you can get into a situation where you can use blizzard against a wall, however, do that and use Avalanche to block their escape.

I chose blizzard because of this effective combo. However, Aurora Veil works really well too with this build. If you need extra defense and have a lane partner with an extra good boosted attack (Garchomp, Gardevoir, Zeraora), then I would choose Aurora Veil.

The last thing I want to say about overall strategy is to watch for when you have two opponents frozen. If you have a good amount of points (25 or more), it's better to quickly finish them off with Snow Globe and score those points instead of waiting to use it at Drednaw or Rotom. Not Zapdos, of course. Save it for Zapdos.

As for Held Items, I chose Buddy Barrier for the extra health and team value. Wise Glasses and Choice Specs were to increase damage. If you find yourself dying before you can defeat enemies, switch one of them out with a good defensive item like focus band. If you decide to use Aurora Veil, I would switch Choice Specs out for a defensive item anyway.

Finally, X attack kills opponents faster. If you play this build right, you shouldn't ever need to quickly escape when in lane, and if you are at an objective, escaping is useless anyway. However, full heal could also help a lot, because that way opponents can't stop you before you can freeze them.

/// UPDATES ///
Because of Blizzard's recent damage buff and cooldown reduction, this build is more powerful than ever. You should be able to use the Blizzard-Avalanche combo far more often and with far greater effectiveness.

Works Well With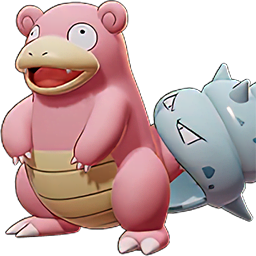 Slowbro is the best pokemon for keeping opponents from returning to their goal. Surf pushes them back and telekinesis further freezes them in place so you can attack. ("Slowbro used block" gives more detail on this) Plus, Slowbro is tanky.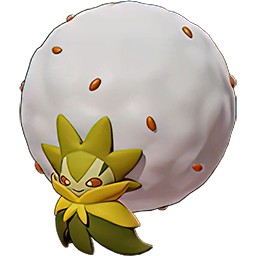 Eldegoss can heal you, help you chase opponents, and deal a decent amount of damage compared to Blissey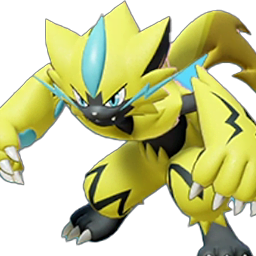 Can shock the opponents and is one of the only speedsters your extra wall doesn't bother so much. Can easily chase any opponents that escape.