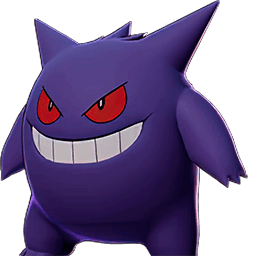 BuffedDreamEaterBuild Gengar - Kujo
Updated Apr 15, 2022
Only chads use shadow ball + dream eater on gengar
Stat Boosts
CDR
+3%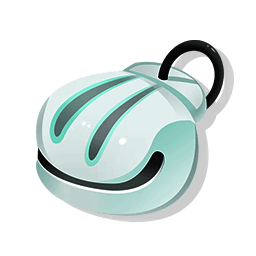 Sp. AD
+85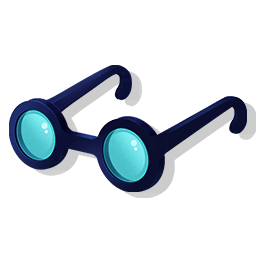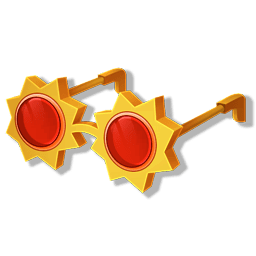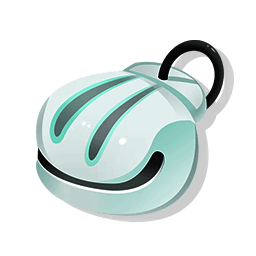 Sp. AD %
+7%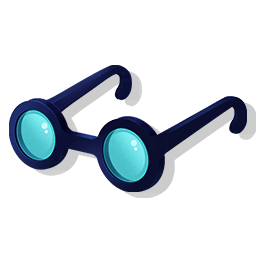 Guide
Stated on the official Pokémon unite website patch notes ( Patch 1.1.1.4 ) the move Shadow Ball has gotten a buff increasing its damage dealt to opposing Pokémon and the move Dream Eater gotta move upgrade. This will make shadow ball + dream eater more viable as a build.

Items used on this build are Wise Glasses - gives you a flat increase to your special attack, Shell Bell - also increases your special attack but gives you healing when you land your special attacking moves. This gives great sustain in battles, dream eater steals hp from opponents and heals you. Shell Bell will give you more sustain added on top of dream eater's also with gengar's newly added spell vamp. It also gives you a small cooldown reduction stat that applies to your moves. Shell Bell's cooldown reduction could help with dream eater's cooldown reduction to make it a little quicker when throwing out a shadow ball. The last item in replacement of the Energy amp that I had in my previous build is Choice specs. Choice specs increases the damage of a move by a minimum 30% to 40% depending on item upgrades and scales up depending on your Sp. Atk stat the higher your special attack the more of an increase in damage is dealt. This gives gengar extra burst of damage against enemies however This additional damage only applies to 1 target and doesn't activate on wild pokemon after its activates it would go on cooldown for 8 seconds

A hot combo for this build would be - dream eater (sleep) + shadow ball + a third auto attack + dream eater (hp steal) + shadow ball (after the cooldown reduction from dream eater) + a third auto attack. Fun little fact dream eater's hp steal still works even if the pokemon is no longer asleep or uses full heal due to a special immovable status effect that you can see above the pokemon affected; it only goes away after the time on DreamEater's(second use) has been finished. Combos that work with gengar's unite move - Phantom Ambush (invisibility) + dream eater (sleep) + shadow ball + dream eater (hp steal) + Phantom Ambush (AOE damage) + shadow ball (if the opposing pokemon is still alive lol) you can also add even more auto attacks in these combos as for utility this build is full of it shadow ball - slows and lowers the special defense of Pokémon while being an AOE damaging move. Its damage and effects can affect multiple pokemon if you aim it just right however this can only work on wild pokemon since shadow ball goes through them and not opponents, my reasons for bringing shadow ball up is because of its utility. Its slow comes in handy when getting away from enemies; this can help both you and your teammates escape from an enemy or take them down by slowing and weakening them. dream eater - also helps you to escape with sleep. This move enables you to mostly do combos, by teleporting you behind the targeted pokemon out of there range of hitting you, gaining sustain by stealing there hp and giving you a cooldown reduction to your moves all while doing great damage. You also get a third boosted auto attack on the first and second use of dream eater and now with dream eater getting a full cooldown reduce if you kill an enemy once affected by it allowing you to mass chain combo teams

Eject button is the safest attack item you can run on this build but I'm kind of leaning towards x speed. In terms of getting away from a fight or when you're chasing down Pokémon you can use any of these items if you so choose. -UPDATE- I changed the energy amplifier to choice specs and updated the link, the video is from a youtuber named Pawse Plays give him a sub -UPDATE- Yo Gengar just got spell vamp as its buff for (Patch 1.2.1.8) incase you don't know what spell vamp is its basically like life steal, but applies only to skills. Once reaching level 5 into haunter you will start to restore hp when landing any of your moves. This with shell bell and dream eater would give massive sustain.

-UPDATE + REWORK-
Alright more buffs for gengar in Patch 1.4.1.2 lead to some pretty big changes for gengar having its moves learned at level 5 which were Shadow ball and Sludge bomb swapped with the moves he learns at level 7 which were Hex and Dream eater. They also swapped the early moves being Lick with Will o Wisp giving you Hex + Will o Wisp and Dream eater + Will o Wisp early game. Now Hex + Will o Wisp gives Hex a much better early game but I think they really hurt the early phase of its Shadow ball + Dream eater build. Dream eater + Will o Wisp is worse than Shadow ball + Lick I'm really gonna miss those moves. Lick had a lot of utility pulling back weakened or squishy Pokémon towards you or out of their goals and then blowing them up with Shadow ball. Shadow ball was also great for securing bees and wild pokemon with shadow ball AOE piercing through them doing big chunks of damage while slowing and lowering there special def it was also super spammable. Yeah it really preyed upon lower level pokemon but with Dream eater + Will o Wisp I'm not sure it's gonna help Will o Wisp could help with getting bees but you're going to have to follow that up with a few auto attacks and that's nowhere as fast as shadow ball's. But going through enough early game battles I've realized that Dream eater + Will o Wisp is better in combat compared to Shadow ball + Lick than taking down adjectives like bees and it preys even more on lower level pokemon especially if they're squishy. Will o wisp gives burns doing passive damage while also lowering the attack and sp attack of the affected pokemon by 10% however it only lasts for 4 seconds. Now imagine getting cc'd with sleep in the midst of all of that then having your hp chunked and stolen with your enemy appearing right behind you that's dream eater and now that dream eater gets a reset after killing a pokemon affected gives you the chance to wipe out multiple enemies there has been games where i've got chain kills of both laners when coming out of the jungle. Now Will o Wisp burning effect doesn't last long so keep that in mind in your combo and be a little fast in your attacks but make sure your auto attacks are hitting for that damage; so this is a speculated combo for it + Will o Wisp - Dream eater (sleep) - auto attack - Dream eater (hp steal) - auto attack - Will o Wisp followed by series of other auto attacks.

Small buff (1.4.1.7) what happened
Alright i might be a little late in explaining this but gengar got another buff in patch 1.4.1.7 of dura's release now these buffs are minor but i believe they still have a big impact. Gengar's special attack stat increased by a flat 30 in all levels; now this may look small even said by unite db but gengar has always had a low special attack stat even lower than eldegoss before the buff this was due to gengar having huge scaling with its moves usually being over 100% so buff to its special attack stat is always welcome. The second and final buff for gengar was a damage buff to his boosted auto and that's it…. I think I realize the reasons for these buffs there were just to help gengar in its jungle clear. Regardless of that fact, I'm seeing my main (gengar) in a ton of games now. I guess this patch also buffed gengar's popularity as well.
Works Well With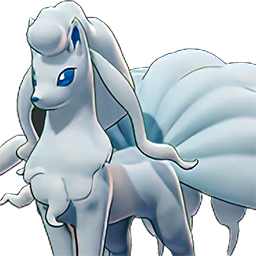 Alolan ninetales is great for slowing and freezing pokemon all while doing great damage. Its cc helps so much early game when taking over lanes.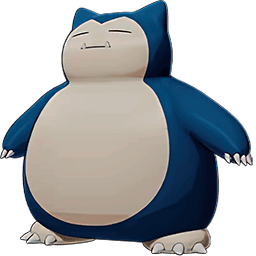 Snorlax is one of the best defenders being able to take damage for its squishy teammates it gets even better once it gets block. Snorlax is able to defend you from taking a lot of damage and help you escape fights just by falling behind him