Lutano's (Rank 10 Lucario) Soloqueue Master Build
Build Path


Dazzling Gleam
Damage. (+)Slow (first hit).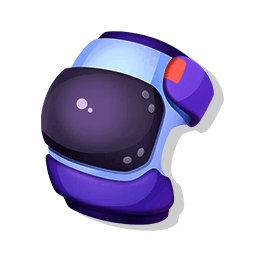 Score Shield
Receive a shield while charging up to score a goal. While shielded, incoming attacks will not stop you from charging up.
Guide
Two builds you can go, first would be a primary tank while the other would be more of an all-arounder.

First build: if you look at your teamcomp and notice more squishy pokemon (like 2 or 3 attackers) that need a front line (assuming you have another defender as well). Play like a defender, make sure you either engage with sing or peel for your damage dealers with it.

Second build: only one attacker on the team, maybe 2 defenders or 2 supports. You can build more like an all-arounder with Roll-out instead of Sing and you can Double-slap for more damage, depends on your preference.
Here if you lane with a snorlax your lane will never die, keep the pressure by early scoring with score shield and you can rollout to safety. A good early score timer would be around 9:00 when the corphish spawns behind the goal and the enemies should be slightly distracted.

An item that could be run would be Aeos Cookie (replace Focus Band or Buddy Barrier). If you replace Focus Band you will only have extra health, no Sp. Def or Def. Buddy barrier is so strong right now that it's not worth replacing unless it gets a massive nerf.