Quite truly the all-rounder, Lucario excels at every role at once.
Build Path

Quick Attack
First Pick
Damage.



Aura Cannon
UNITE
Damage. Power-Up Punch damage up.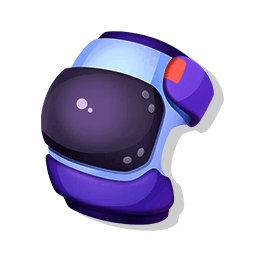 Score Shield
Receive a shield while charging up to score a goal. While shielded, incoming attacks will not stop you from charging up.
Guide
Saving for future reference.
Updated 8/19/2021

This is the standard Lucario build nowadays. I don't see much of a reason to run anything else. You can drop Score Shield, but it opens up Lucario's toolkit in all stages of the game that it strengthens the role it plays.

I'm not high-ranked yet, as of writing, I'm only Ultra 2, and I made this guide originally when I was in expert 3. But honestly, Lucario is probably a top 3 Pokemon or the best pokemon in the game. This pokemon can do everything and do everything well. It is a broken attacker with power up punch + bone rush, a sturdy defender with the Power Up Punch Charging, Steadfast, and Item lineup. it is a speedster with 3 dashes (4 with Bone Rush+), and is a support with its tanky Buddy Barrier Shield.

This character doesn't need offensive items. The gains are so marginal compared to how the extra bulk and utility from the items listed here that it's just not worth it. There really isn't any other item that comes close to these three in conjunction.

Score Shield is mostly to my liking as it helps fit the sort of hit and run Lucario can play, as Lucario isn't really built for engaging DIRECTLY in fights. Rather, Lucario locks down areas with Power-Up Punch Charge Cancelling pressure. Lucario doesn't really end fights with basic attacks, rather chaining abilities and chasing down enemies.

While Lucario can run offensive items, I feel as if Muscle Band isn't too impactful unless you plan to go to jungle. Scope Lens isn't great either, since it only boosts basic attacks, and Power-Up Punch is not a Basic Attack. Float Stone is useless too given the triple dash.