Thunderbird Slayer
Stat Boosts
AD
+12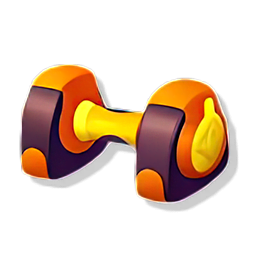 HP
+700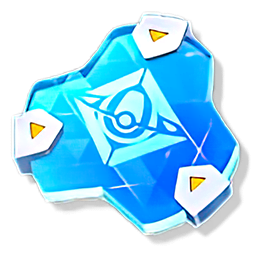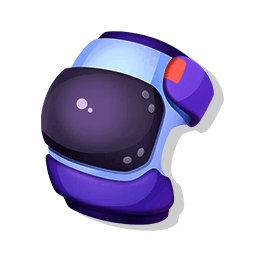 Attack Damage (Upon Goal)
Guide
Who would win?
An ancient, legendary beast of folklore. Said to control the very skies and rain down thunderous fury upon any who dare tread upon its domain...

Or one BURPY BOY?

That's right, it's Greedent time.
At the time of writing, Greedent has just come out and has faced no balance patches. So let's make the most of our time by utilizing our new Lord and Master, F̶o̶a̶m̶y̶ Greedent.

The goal of this build is to nuke objectives. It's as simple as that. Greedent has plenty of bulk to survive most fighting going on around him, as long as he has support he should have no trouble burping Drednaw, Rotom or Zapdos on his own.
The key is saving his Ult. During the duration of Greedent's Unite Move, he has infinite Berry Stacks allowing him to spam Belch with 0 cooldown.
You'll want to spend the early game building up your Attack Weight, as Belch has an impressive multiplier of 220%. So the more Attack you have, the better.

Take Tackle first. You can actually spam Tackle reliably at 3 Berry Stacks and be able to generate 3 more berries in time for the next Tackle.
For your advanced moves, take Covet. Stuff Cheeks may be better for sustain and keeping yourself at 5 Stacks, but the speed boost from Covet is just insane. Keep in mind, you can't turn when using Covet, but you can drift. You can also use Tackle/Belch while using Covet, but be careful you don't overshoot - Belch has a short cast time before it fires so time it well.
You can also press the Covet button again to cancel it early.
You CANNOT score while using Covet, much like Blastoise's Rapid Spin. Like Rapid Spin, you're unstoppable while using Covet. So feel free to run right through Snorlax's shield or Wiggly's sing.

You're mainly using your Unite Move on Objectives and burning them down with Belch.
He can, quite literally, solo Zapdos in a matter of seconds as long as his team can provide support and zoning.

Feel free to burn your Unite Move on Dred/Rotom, but ALWAYS keep one ready for the Zapdos fight.
You can also use your Ult followed by Belch spam in choke points if you don't feel the need to take Zapdos, its very hard to stop him once he gets gassy.


Note: Do not use Energy Amplifier. Greedent's Unite Move takes about 2 seconds to actually cast, leaving you with 2 more seconds of increased damage before it wears off. Attack Weight provides much more consistent damage for the whole match.