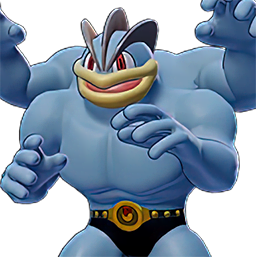 Power of Pressure Machamp - WuffieGG
Updated Sep 6, 2021
Tired of people getting too much out of Bottom Lane? Add PRESSURE!
Guide
As I just reached Master, I felt it was time to make my first ever build and who was a better fit than our favourite wrestling All-Rounder Machamp? This fella has a very slow start but once you hit Level 9, you are an insane challenge to overcome during teamfights on Drednaw, Rotom, Goal Attempts AND even Zapdos Pit Defences!

You should always go Bottom Lane with this fella as he can easily contest the Vespiquen stack and the "top of lane" Audino without much issue, save your Karate Chop for when only a sliver of health is left on and BOOM, free levels if timed right. Once you unlock Submission, start being more aggressive and pull enemies into your ally backline for the lockdown potential and the lane will be yours to harass!

Also, do remember what Held Items I have recommended. There's not a single Atk/Sp.Atk Held Item in sight but for a very good reason; YOU ALREADY HAVE IT. Cross Chop is a massive help for the damage output as the extra Crit% can make you destroy multiple Enemy Pokémon in just one move during ex. a Drednaw fight and can even make a nice steal happen in the middle of the chaos!

Getting back to Held Items, for those who don't know Buddy Barrier is literally the best Held Item in the game due to the Shield you give yourself and the lowest HP ally nearby during your Barrage Blow so many deaths can be avoided this way. Focus Band has one purpose: Make the early game slightly easier on you. At Machop/Machoke you are very prone to dying early so the added Def/Sp.Def from the Focus Band together with the passive effect of gradually recovering your HP when low, you won't feel like a useless mop half the match.

Last, but certainly not least we have Score Shield. This game literally has ONE basic to follow: SCORE GOALS. And therefore, Score Shield serves a MASSIVE purpose for your early game. Every time you successfully score, you will be rewarded with XP for your troubles and will be your main way to get to Machamp fast. Score Shield will make you a Shield while you are charging up your scoring, allowing you to ignore attacks that normally would stop your scoring. Due to the additional effect of making you slightly CC (Crowd Control) Immune with said Shield, you can safely just turn in small points like 2-10 without having to worry about enemies stopping you!

So if you are struggling in your games and need a little push in the right direction, use the POWER OF PRESSURE!
-WuffieGG
Works Well With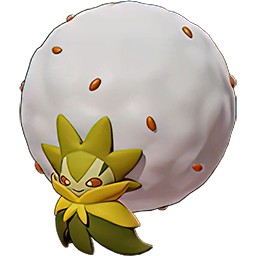 If you have an Eldegoss on your Bottom Lane with you, you can play more aggressive, taking every camp for yourself with no need to share as long as you score right after.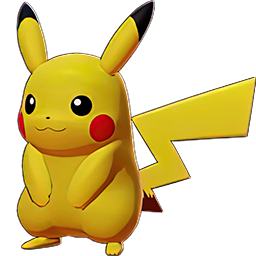 If a Pikachu goes to the Bottom Lane with you, you will act more akin to a Defender but don't fret from following your main goal of your Pokémon choice!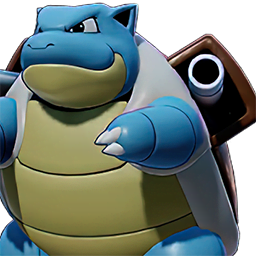 With his Surf or Rapid Spin alone, you and your tanky buddy can completely take over Bottom Lane