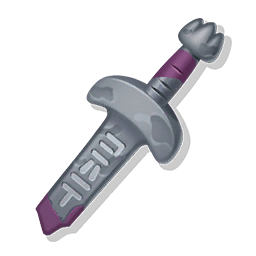 Rusted Sword
Item required for Zacian. Has no effect.
In-game description: It is said that a hero used this sword to halt a terrible disaster in ancient times. But it's grown rusty and worn.
HP
14 -> 210 (lvl 20)
Maximum Health Points.
Sp. Attack
0 -> 30 (lvl 20)
Damage dealt by special moves.
Sp. Def Attack
10% -> 20% (lvl 20)
Amount attacks ignore opponent's Sp. Def.